Sustainability Initiatives
Main initiatives
Acquisition of "Green Star" Rating in GRESB Real Estate Assessment
GRESB (The Global Real Estate Sustainability Benchmark) is an annual benchmark, which measures environmental, social, and governance ("ESG") considerations in the real estate sector.
In the GRESB Real Estate Assessment conducted in 2019, HHR was highly evaluated in both "Management & Policy" and "Implementation & Measurement", and received a "Green Star" rating. HHR also received "3 Star" in the GRESB Rating which is a five-grade relative evaluation based on the total GRESB Score.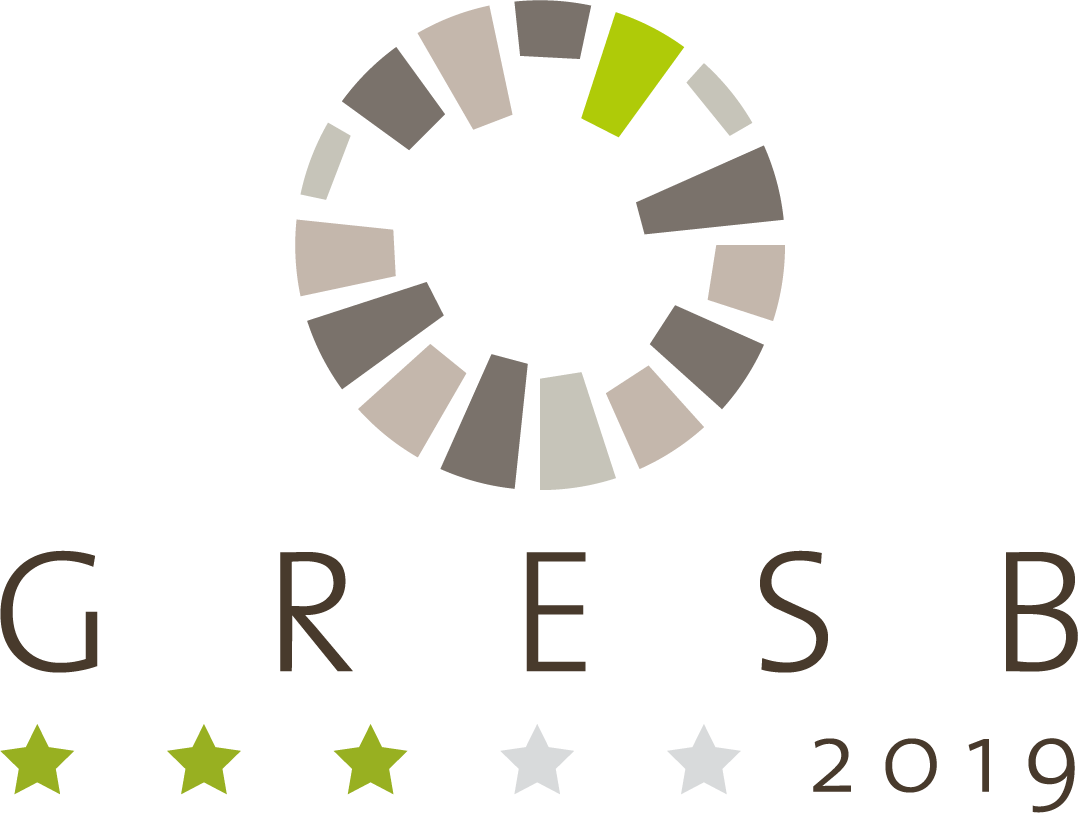 Leading project to reduce carbon footprint in housing / buildings
The government solicits entries of housing / building projects to become leading projects for carbon footprint reduction, and offers support for them from its budget by subsidizing part of the projects' cost, such as maintenance costs.
GRAND FRONT OSAKA (equivalent of 4.9% co-ownership), the asset we acquired, was chosen as a leading project in 2009 and has been supported for its environment-friendly design. Its "organizing an integrated water and green network over multiple city blocks", "adoption of highly effective carbon footprint reduction technology" and "building a sustainable management system" initiatives were adopted to realize its environment-friendly design such as extensive greenery on the rooftops and in the surrounding city blocks, natural ventilation system and adoption of a solar power system.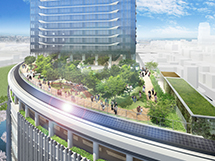 Acquired DBJ Green Building Certification
DBJ Green Building Certification is a program which DBJ grants certifications after assessing properties under five categories of "Ecology (environment)," "Diversity (diverseness)," "Risk Management (crime and disaster prevention)," "Community (region and landscape)" and "Partnership (collaboration with stakeholders)" in five ranks using a scoring model developed independently by DBJ in an aim to increase and promote "Green Buildings," real estate properties evincing high environmental and social awareness.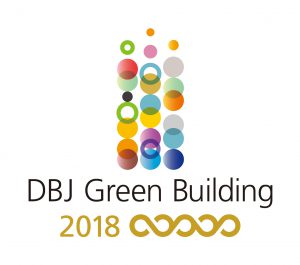 Properties with the best class environmental & social awareness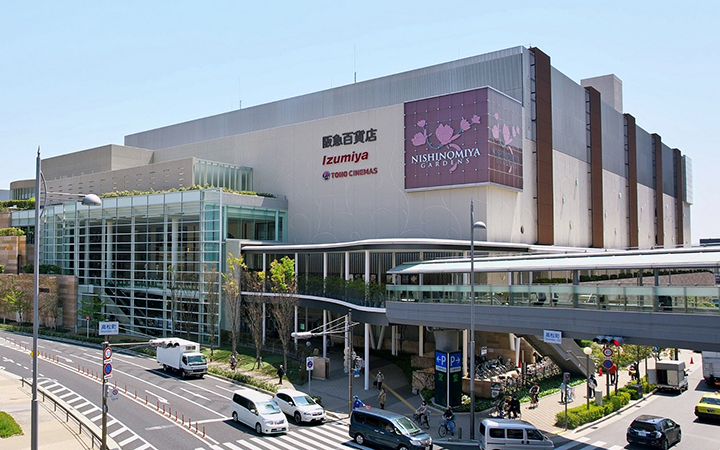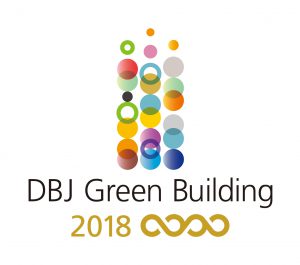 Properties with exceptionally high environmental & social awareness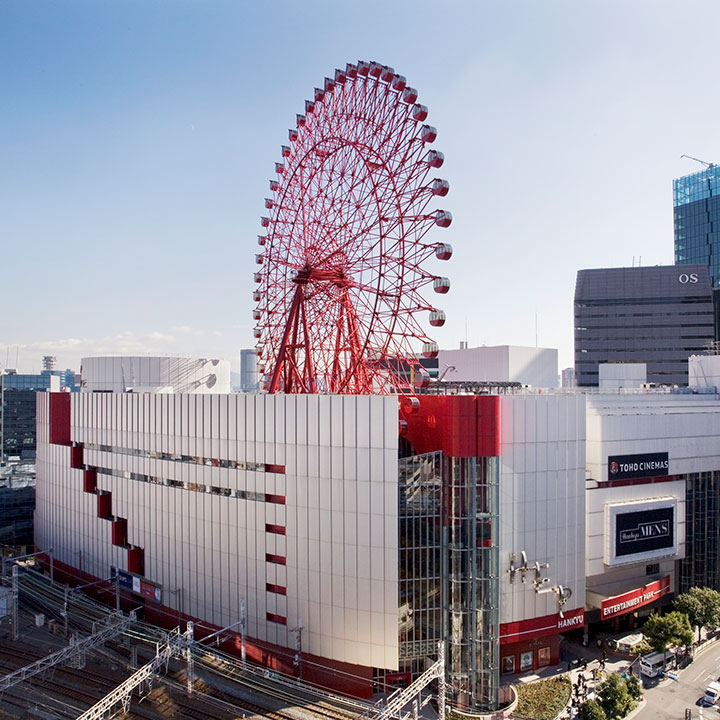 Selected as a body eligible for receiving subsidy of ASSET Project by the Ministry of Environment
ASSET Project (Note) is a project that aims to significantly and efficiently reduce CO2 emissions by introducing advanced facilities that are promoted by the Ministry of Environment and by accelerating operational improvement.
As part of the project, Hankyu Hanshin REIT participated in CO2 reduction project with upgrading of a freezer, and was selected as a body eligible for receiving subsidy.
Advanced technologies promotion Subsidy Scheme with Emission reduction Targets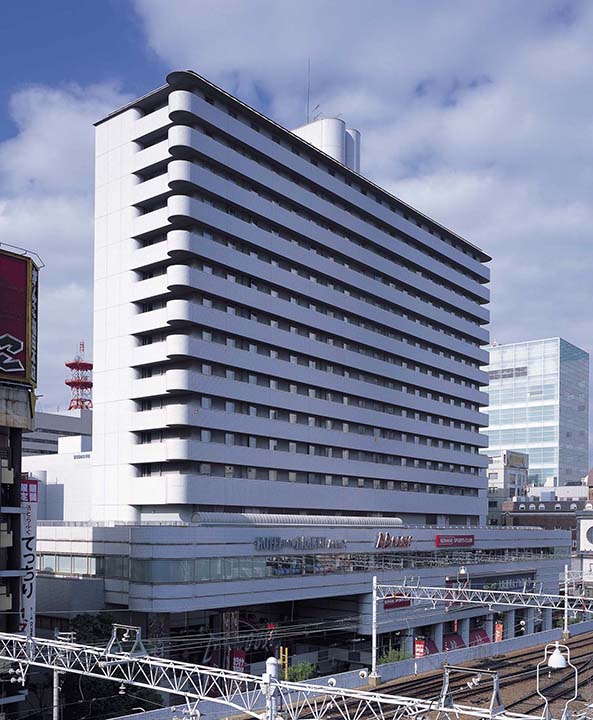 Received an award for fiscal 2015 Minato City local green city development
The award for Minato City Local Green City Development was established by Minato City in fiscal 2004 with the aim to further promote greening in the city.
It is a program to commend private buildings for their environmental considerations and outstanding greening planning.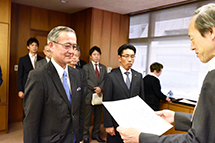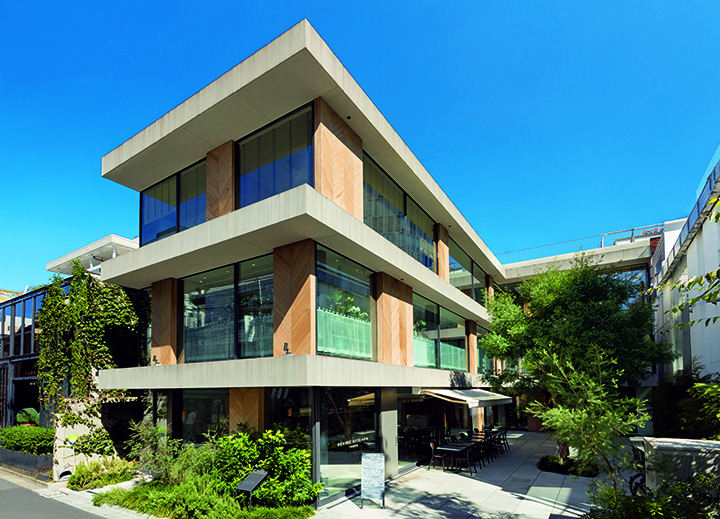 Environmental Considerations Rating Obtained from Sumitomo Mitsui Banking Corporation
Sumitomo Mitsui Banking Corporation ("SMBC") and the Japan Research Institute developed an evaluation program that takes into consideration corporate environmental initiatives when originating loans.
Hankyu Hanshin REIT was awarded an "A" grade from SMBC in recognition of its commitment to environmental initiatives in asset management, based on the SMBC Environmental Considerations Lending Program.
[Factors contributed to the favorable grade]
(1) Implementing initiatives for energy conservation and renewable energy as well as water-saving and waste reduction under the Sustainability Policy established in November 2018, understanding their effects and widely promoting participation targeting even tenants and employees of tenants.
(2) Encouraging holders of quasi co-ownership interest in properties to obtain third-party certifications on environmental considerations and obtaining favorable grades for HANKYU NISHINOMIYA GARDENS and HEP FIVE matching the characteristics of the respective properties.
(3) Implementing company-wide initiatives for environmental management and corporate management by having employees set personal goals on sustainability.